Attorney Ralston Obtains Favorable Decision for Hospital Client Regarding Physician Assistants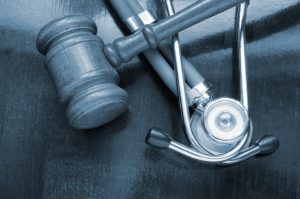 In a case believed to be of first impression in the Commonwealth, Attorney Andrew Ralston was recently successful in obtaining summary judgment, on behalf of a Hospital client of his partner Attorney Howard Stevens, on claims brought by a plaintiff which contended that there had been utilization and/or supervision of Physician Assistants in the Emergency Department of the Hospital that was supposedly, plaintiff alleged, in violation of applicable statutes and regulations ("Regulatory Framework") governing the use of Physician Assistants in Pennsylvania.  Further, Attorney Ralston was able to successfully defend against a cross-motion for Summary Judgment filed by the plaintiff contending that the Hospital's utilization and/or supervision was supposedly, as a matter of law, "negligence per se"*.
Hundreds of pages of Briefs were exchanged by both sides in the Court of Common Pleas of Lehigh County.  In addition, Attorney Ralston was able to enlist the support of the American Academy of Physician Assistants and the Pennsylvania Society of Physician Assistants as amicus curie* — assistance which is rarely (in fact, almost never) obtainable at the trial court level, which spoke to the importance of the issues in question to the Physician Assistant community, nationwide.  After a lengthy oral argument, the Court found that the Hospital had, contrary to the plaintiff's claims, complied in all respects with the Regulatory Framework in its utilization and supervision of Physician Assistants.  Because it did, the plaintiff's claims alleging otherwise, and the plaintiff's motion for summary judgment, were also dismissed by the Court.
*Legal doctrine whereby an act is considered negligent because it violates a statute or regulation
**Someone who is not a party to a case who offers information that bears on the case but that has not been solicited by any of the parties to assist a court