Attorney Samuel E. Cohen Elected to Senior Counsel for Gross McGinley, LLP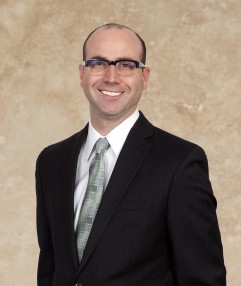 Attorney Samuel E. Cohen was recently elected to Senior Counsel for Gross McGinley. With his new title, Cohen will continue to serve his clients in the following areas of practice: business law, employment law, litigation, municipal law and zoning law.
"I am very excited for this opportunity and I look forward to continuing to serve my clients' legal needs in this new capacity," said Cohen.
Sam's elevation in position is a reflection of his significant contribution to the firm and the depth of his expertise across his disciplines. He has been with Gross McGinley since 2008.
"Sam is an outstanding attorney. He has demonstrated his abilities to represent his clients in a wide variety of practice areas. We are delighted to have Sam continue his career here at Gross McGinley," said Gross McGinley founding partner, Paul McGinley.
Sam focuses his law practice on commercial litigation and business disputes. He regularly counsels small businesses and large corporations on contracts, employment, product warranties, and zoning disputes. Sam has litigated matters on behalf of businesses across a wide variety of industries including construction, banking, and health care. He also pursues civil litigation matters on behalf of individuals and business clients in the area of debt collections and assists businesses with partnership and corporate formations. Sam has successfully litigated claims founded in breach of contract, employment discrimination, and medical malpractice defense, to name a few. He is also accredited to handle claims for Veterans benefits before the Board of Veterans Appeals.
A portion of Cohen's practice involves representing municipal interests, specifically defending municipalities against tort claims, employment discrimination, and general municipal law matters. He has defended local municipalities in Section 1983 claims, First Amendment claims, and public accommodation claims brought under the Americans with Disabilities Act.