Attorneys Stevens, Krupka and Blum Win Dismissals of Easton Hospital in Three Cases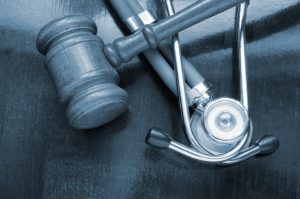 Within a matter of weeks, Attorneys Howard Stevens, Kimberly Krupka and Michael Blum achieved dismissals of three separate medical malpractice complaints filed against Easton Hospital.
In the first matter, a patient claimed that he underwent negligent abdominal surgery causing him to undergo two separate surgeries and a long painful rehabilitation.  The evidence bore out that all of the resident physicians and hospital caregivers employed by Easton Hospital rendered appropriate to the 62 year old Lehigh Valley resident. As a result, Plaintiff dismissed Easton Hospital from this case in its entirety.
In the second matter, a patient claimed that she underwent a negligent tubal ligation surgical procedure following the birth of her fourth child.  As the case proceeded, it became very evident that no party from Easton Hospital bore responsibility for a common complication that occurred following this procedure.  Further, the evidence showed that Easton Hospital properly credentialed all of its physicians.  As a result, the parties dismissed Easton Hospital from the case in its entirety.
Lastly, following a total knee operation, a 44 year old man went into cardiac and respiratory distress, and despite intensive cardiopulmonary resuscitation, passed away.  Plaintiff alleged that the orthopedic surgeon did not properly clear the patient for surgery and that the anesthesia team did not properly monitor the patient.  It was alleged Easton Hospital was negligent for employing the caregivers as their ostensible agents.  However, as trial approached and there was no evidence implicating any negligent conduct on the part of Easton Hospital, the Plaintiff agreed to dismiss Easton Hospital.