Benevolent Gesture Bill Signed Into Law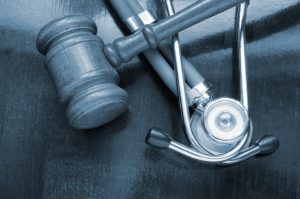 On October 23, 2013, Governor Tom Corbett signed into law the Benevolent Gesture Medical Professional Liability Act (the "Act"), following the Act's unanimous passage in both the Pennsylvania Senate and House of Representatives.
The Act is designed to foster more open communications between health care providers and their patients, by precluding from evidence in a subsequent medical malpractice action, any benevolent gesture made by the health care provider to a patient, a patient's relative, or a patient's representative, regarding the patient's discomfort, pain, injury and/or death.
A benevolent gesture is defined as any "action, conduct, statement or gesture that conveys a sense of apology, condolence, explanation, compassion or commiseration emanating from humane impulses."  Any such gesture will be inadmissible as evidence of liability in a medical malpractice action brought against the health care provider, provided that the benevolent gesture was made prior to the commencement of the lawsuit, and that the gesture does not include "a statement…of negligence or fault pertaining to an accident or event."
Health care providers are optimistic that with their ability to openly express remorse, fewer lawsuits will result due to the positive impact that apologies and the like can have on patients and their families.