Is Now the Time to Buy or Refinance a Home?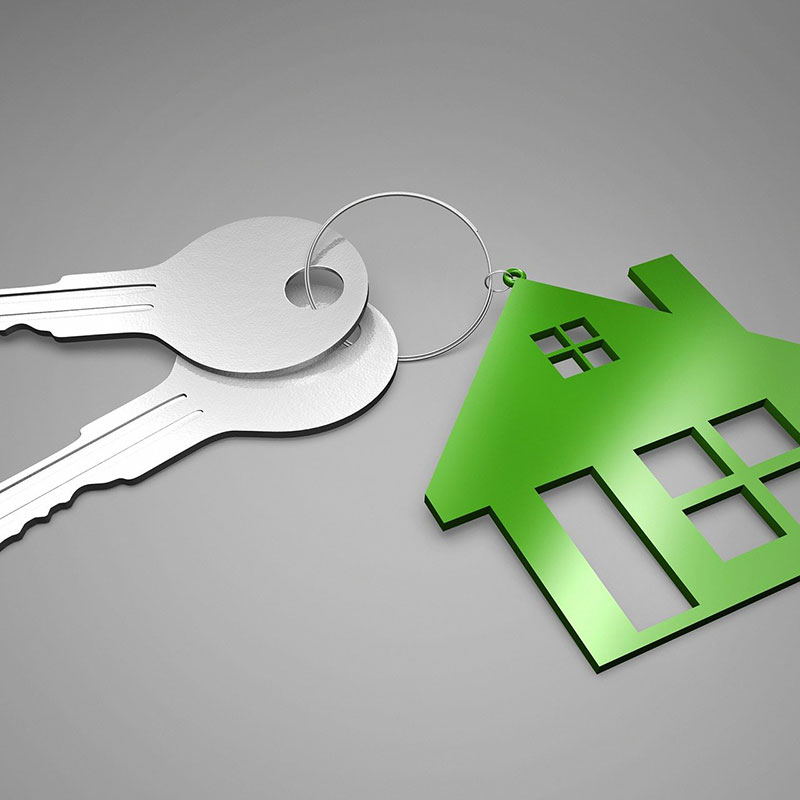 The economy has been struggling from the effects of the coronavirus pandemic, with millions out of work and many small businesses shutting their doors. In conjunction, mortgage rates have been falling to historic lows, in large part due to the Federal Reserve buying billions of dollars of Treasury and other bonds to help stabilize the economy. It is uncertain if this will continue or when rates may begin to rise. This leaves many Americans wondering if now is a good time to buy or refinance a home.
Benefits of low interest rates
As of July 30, Freddie Mac's survey of mortgage lenders found the average 30-year fixed rate was 2.99% and its average 15-year fixed rate was 2.51%.
With rates at these levels, it's a great time for buyers to lock in a rate for a new residential mortgage. However, new home buyers may run into an issue of lack of inventory, as many sellers removed their homes from the market due to the pandemic. Some lenders have also raised their minimum lending standards due to the economic downturn and extremely high rates of unemployment, making it more difficult for some buyers to qualify.
Refinancing can have huge advantages. One of the main reasons homeowners want to take advantage of these lower mortgage rates by refinancing is to lower their monthly payments and reduce expenses at a time of great uncertainty. This is not the only benefit of refinancing. Homeowners may also want to refinance to change their rates from an adjustable rate to a fixed rate, eliminate private mortgage insurance (PMI), or shorten the term of their mortgage in order to pay it off sooner and save thousands of dollars in interest.
Factors to consider before refinancing
There are many factors to consider to determine whether refinancing makes sense and will benefit you. These factors include closing costs, loan terms, and how long you plan on staying in your home.
If you plan to stay in your home long enough that the amount you save in interest payments equals the costs of refinancing, then refinancing could be worth it. If you plan on moving before you break even however, this may not benefit you. To determine your break-even point, divide the total closing costs by the amount you save each month with your new payment. For example, if your new mortgage saves you $200 a month and closing costs are $4,000 your break-even point would be 20 months ($4,000/$200).
Why have an attorney assist you when buying a home or refinancing your mortgage?
There are a few reasons to have an attorney when refinancing a mortgage or buying a home.
First, buying a home is likely the biggest transaction people make in their lifetime. Having an attorney help you with this process can be valuable as they represent your interest solely. Realtors, title agents and lenders, while helpful, are not necessarily looking out for you – they are often representing multiple parties or are limited in the advice they can offer regarding the transaction.
Second, attorneys provide legal insights on transaction paperwork. They are able to explain in detail what you are signing and explain the risks and rewards. When you are paying hundreds of thousands of dollars for a house, you deserve to have the deed, note, mortgage, closing disclosure and settlement statement explained to you in detail.
Third, contrary to the belief that having an attorney take part in your real estate transaction will mean larger fees, it may actually save you closing fees. In Pennsylvania, attorneys can also be licensed title insurance agents (seven Gross McGinley attorneys are). Therefore, when the transaction proceeds without problems, you get the advice of a licensed attorney but only pay the title insurance premium, rates which are set by the State and are the same if you go to a lawyer or non-lawyer agent. Further, if problems develop, you are already working with a lawyer who can step in to help resolve disputes or solve problems before they escalate.
—
If you're about to to buy a house or refinance a mortgage, know it's a good time to take advantage of low rates! And please contact our Real Estate team to see if we may be able to assist with your transaction.
Attorneys
Safa Ashrafi
and
Jack Gross
practice in Gross McGinley's Real Estate team. They give counsel to businesses and individuals regarding commercial and residential real estate transactions.