Change to Pennsylvania Legislation Requiring Certificates of Merit in Professional Liability Cases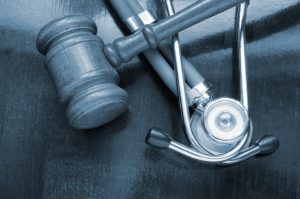 In Pennsylvania, a change has been instituted regarding 2003 legislation requiring Plaintiffs to file a Certificate of Merit in cases alleging professional liability.  These would be cases against individuals such as a health care provider, accountant, architect, chiropractor, dentist, engineer, land surveyor, attorney or veterinarian.  The original legislation stated that the Certificate was to be filed 60 days after the filing of a Complaint, whether it be against a doctor, or other licensed professional.  This one-page document states that the Plaintiff has a written statement from a licensed professional who indicates that there is a reasonable probability that the service or care received by the Plaintiff, from the Defendant, fell outside of acceptable professional standards and caused harm. The purpose of the Certificate of Merit is to eliminate cases lacking merit and reduce the overall costs associated with professional negligence litigation.
As of May 1, 2013, this law has changed as applied to pro se Plaintiffs (those advocating on their own behalf, rather than being represented by a lawyer).  Now, Certificates of Merit signed by non-attorneys (pro se Plaintiffs) must be accompanied by the actual written statement of the licensed professional.  Previously, pro se Plaintiffs weren't required to produce said documentation, or at least not until litigation had ended.  This change allows a Defendant sued by a pro se Plaintiff to review the professional's written statement and ensure that it complies with the requirements of Rules.  The change is anticipated to permit Defendants to challenge cases in which pro se Plaintiffs misunderstand the requirements and have not actually obtained a written statement from an appropriate professional.