December Health Care Planning Seminar at Emmaus Library
What is a Durable Power of Attorney for Health Care? Do you need a Living Will? Confused as to the difference between the two?
Join us on Wednesday, December 7, 2016 at 11:00 am at Emmaus Public Library (11 E Main Street) for "Health Care Planning".
Estate planning and elder law attorney Jim Ritter will present this FREE educational program, offering a more in-depth look at the various planning documents you can use to ensure your health care wishes are carried should you become incapacitated. He will review Pennsylvania's specific laws that govern these documents and their reach. Jim will also discuss considerations when choosing an agent who will act on your behalf.
Attend to learn more about the important medical decisions you should make now about your own future.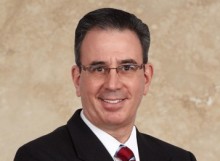 Jim concentrating his practice in the areas of estate planning and administration. In many cases, Jim has counseled his clients and their families for multiple generations, keeping them up-to-date on new estate laws and offering the comfort of knowing that they are prepared for the future.