Defenses Related to Future Medical Expenses on Shaky Ground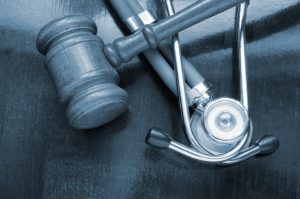 When defending hospitals and physicians in medical negligence cases, an issue that often arises is the effect on the plaintiff's damages for future medical expenses under the Patient Protection and Affordable Care Act ("ACA").  For purposes of medical negligence litigation, courts and litigants have focused on two major provisions of the legislation:  (1) the individual mandate, and (2) the guaranteed issue.   The individual mandate makes insurance mandatory for all Americans, see 26 U.S.C.  §5000A and 26 U.S.C. §5000A(b), and was upheld by the Supreme Court in National Federation of Independent Businesses v. Sebelius, 132 S. Ct. 2566 (2012).  The guaranteed issue provision prevents insurers from denying coverage to patients with pre-existing conditions and limits the out-of-pocket expenses one can incur.  For 2016, that number for any one individual was $6,850.
For defense attorneys representing health care providers, the ACA has been a tool to try to limit the plaintiff's damages for future medical expenses.  The defense has not been generally embraced by Pennsylvania courts but has been successful in other jurisdictions like Ohio and California.  To illustrate, in Jones v. MetroHealth Med. Ctr., 2016 WL 3632469 (Ohio Ct. App. July 7, 2016), the Ohio Court of Appeals affirmed the trial judge's decision which reduced a minor-plaintiff's future damages award to the premiums that child would incur under the ACA.  Likewise, a federal court in California in Brewington v. United States, 2015 WL 4511296 (C.D. Cal. July 24, 2015), held that it should consider the insurance benefits available under the ACA when "calculating reasonable life care plan needs." In a recent case from April 2017, the California Court of Appeals reversed a $9,577,000 damages award in a medical negligence case because the trial judge had not allowed evidence that health insurance benefits under the ACA would be available to mitigate the plaintiff's future medical costs.  See Cuevas v. Contra Costa County, 11 Cal. App. 5th 163 (Ct. App. 2017).  But in Welker v. Carnevale, 2017 WL 151638 (W.D. Pa. Jan. 13, 2017), a Pennsylvania federal district court granted a medical malpractice plaintiff's motion to preclude evidence regarding the effect of the ACA on her future medical expenses.
These decisions demonstrate that the effect of the ACA on mitigating damages for future medical expenses was already in flux.  Given the questionable future of the ACA in the current political environment, this defense in medical negligence cases is becoming even more tenuous.
---
Attorney Jennifer L. Weed is a member of the firm's Medical Malpractice Defense Group and works with a team of professionals to represent hospitals, large health networks, physician groups, and individual medical professionals in medical malpractice cases.