Error in Judgment Jury Charges Prohibited in Medical Malpractice Cases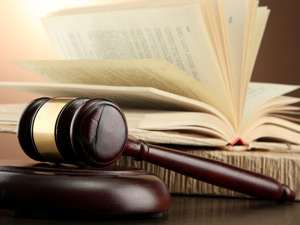 The Pennsylvania Supreme Court has ruled that "error in judgment" instructions should not be used in jury charges in medical malpractice cases. In so ruling, the Court affirmed the Pennsylvania Superior Court's ruling in the case of Passarello v. Grumbine, that these instructions have a tendency to mislead or confuse the material issues that juries are asked to decide.
The case was brought by the parents of Anthony Passarello, who died at only two months of age from diffuse acute viral myocarditis, a viral infection of the heart muscle. The Passarello's claimed that Rowena T. Grumbine, M.D., and members of her staff at Blair Medical Associates, Inc., were negligent for failing to timely diagnosis Anthony's medical condition.
A jury found in favor of the defendants, and the Passarello's subsequently filed an appeal, in part due to the trial court's decision to instruct the jury on the following error in judgment charge: "Under the law, physicians are permitted a broad range of judgment in their professional duties and physicians are not liable for errors in judgment unless it is proven that an error judgment was the result of negligence."
The Supreme Court ultimately found that error in judgment instructions are inappropriate in that they (1) wrongly suggest to the jury that a physician is not culpable for one type of negligence, namely the negligent exercise of his or her judgment; (2) wrongly inject a subjective element into the jury's deliberations, namely, an irrelevant focus on the physician's state of mind at the time of treatment; and (3) may lead a jury to conclude that only judgments made in bad faith are culpable, even though a doctor's subjective intentions while rendering treatment are irrelevant to the issues placed before a jury in a medical malpractice case.
Attorney Graig Schultz assists in preparing defenses of medical malpractice cases in state and federal courts.