FTC Cracks Down on Inadequate Disclosures in Advertisements with Recent Warning Letters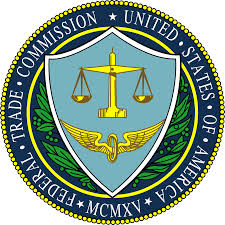 The Federal Trade Commission (FTC) sent warning letters to more than 60 national companies concerning the inadequacy of disclosures in their television and print ads. "Operation Full Disclosure," the new initiative implemented by the FTC, focused on reviewing fine print and other disclosures that were challenging to read or easy to miss, yet included significant information that consumers would need to avoid being deceived.
Disclosures are needed to ensure that the full terms of an offer are adequately disclosed, in order to avoid a claim being charged as deceptive because it omits a material term.  If a disclosure is needed to make an ad truthful and not misleading, the disclosure must be "clear and conspicuous." To meet these criteria, disclosures should follow the guidelines below:
be situated close to the claims they relate to;
be noticeable in the advertising, and appear in a font and shade that is easy to read;
use clear and explicit language;
be repeated enough times in order to be effectively communicated;
for television ads, be on the screen long enough to be read and understood; and
for radio ads, be presented at an adequate volume and speed.
The FTC offered examples of inadequate disclosures including, but not limited to:
quoting the price of a product or service, but not disclosing conditions for obtaining the price;
not disclosing an automatic billing feature;
advertising an accessory as included without a disclosure that an additional product/service needed to be owned or purchased first;
claiming that a product was unique or superior in a product category, but failing to disclose how narrowly the advertiser defined the category;
advertising a "risk-free" trial period, but not disclosing that consumers have to pay shipping costs; and
making broad and unequivocal statements, while failing to explain relevant exceptions or limitations.
The FTC's trend lately is to send warning letters generally and then enforcement actions against advertisers who fail to comply. For more information, please click here.
---
Paul A. McGinley, one of the founding partners of Gross McGinley, practices business and commercial law. He counsels clients in publishing, Internet, business, commercial real estate acquisition and development, and intellectual property matters.
Kimberly Spotts-Kimmel, a partner in the Business Services Group, counsels businesses that maintain an online presence in all legal aspects of internet law.  She also works with a wide range of clients, from small businesses and non-profits to large corporations, on intellectual property, advertising, and media law matters.