Gross McGinley's Healthy Workplace New Year's Resolution
At the beginning of 2016, Gross McGinley's Wellness Committee set a New Year's resolution to promote a healthy workplace for our employees. Looking back at all the events, campaigns, and challenges hosted this year, we are proud to celebrate our success! The Wellness Committee has hosted at least two events every month with an average of 50% participation of employees throughout the year. Through the firm's medical insurance carrier wellness program also helped the firm give away some great prizes worth over $1,400.00!
In the end of February, the firm opened its Wellness Room located on the 3rd floor of our Allentown Office. The room provides a quiet space for employees to relax, enjoy a healthy snack, and read tips about healthy living.
In March, the Wellness Committee kicked of the firm's monthly "Wellness Wednesdays" which featured fun and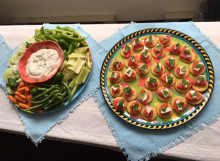 healthy activities throughout the year including a tomato growing contest, smoothie tasting, summer salad sampling, a walk through Allentown's ArtsWalk, and more.
Our firm's wellness programs also included fun seasonal activities including a pumpkin carving contest (with healthy pumpkin treats) and a locally-grown apple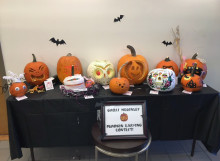 sampling.
We recognized the Great American Smokeout initiative by the American Cancer Society with cold turkey sandwiches and enjoyed some fun competition through two stair challenges.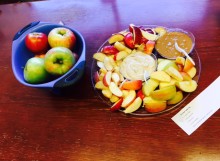 Our Wellness Committee has ensured that 2016 was a healthier and fun-filled year for the entire firm. We look forward to setting new resolutions for 2017 including the continuance of our wellness program. Wishing all of our employees, clients, and friends a healthy and prosperous New Year!