Judicial Privilege Does Not Shield Attorneys from Civil Liability in Dragonetti Act Claims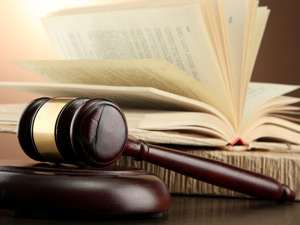 The Pennsylvania Superior Court recently ruled that the doctrine of judicial privilege does not afford attorneys protection from Dragonetti Act claims (a law which allows defendants to sue attorneys if they feel they were targeted, frivolously).
In the case of Freundlich & Littman, LLC v. Feierstein, the plaintiffs brought a claim against the defendant attorneys and their law firm — under Pennsylvania's Dragonetti Act — for wrongful use of civil proceedings.  The plaintiffs argued that a counterclaim filed by the defendants — on behalf of their client in an underlying action — was meritless and procedurally improper.  In response, the defendants argued that they were immune from Dragonetti Act claims pursuant to the doctrine of judicial privilege, which provides that attorneys are entitled to absolute immunity for actions taken in the course of representing a client in a judicial proceeding.  The trial court agreed with the defendants and dismissed all claims for wrongful use of civil proceedings and abuse of process.
On appeal, the Superior Court disagreed with the trial court, pointing out that no other court has ever held that judicial privilege bars litigation of claims arising under the Dragonetti Act. The Superior Court also noted that "courts throughout this Commonwealth have recognized that parties should be held liable for bringing improper actions and exploiting the legal process" and that "adequate safeguards exist to ensure that a bona fide litigant is not penalized for pursuing an action or defending itself."
---
Attorney Graig M. Schultz is a member of Gross McGinley's Litigation Group, representing businesses and individuals before state and federal courts as well as judicial boards.