Loren Speziale Recognized by Lehigh Valley Business at 2018 Women of Influence Event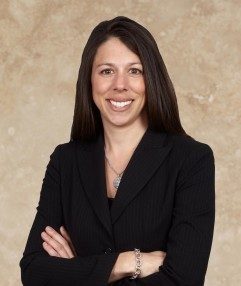 Attorney Loren Speziale was honored as a Woman of Influence by Lehigh Valley Business at the publication's annual Women of Influence event, this week.   The awards program recognizes local women leaders who are successful in their professional careers and make a significant positive impact in our community.  They lead by example for future generations of professional women.   An independent panel of judges reviewed the nominees for the awards and selected the honorees based on experience, integrity, leadership and accomplishments.
Loren, a partner at Gross McGinley, is a well accomplished business attorney. Her knowledge in corporate law is invaluable to the firm, as well as her clients.  She frequently speaks on employment and workplace issues.  Her philosophy is to educate her business clients relative to work related matters, this enables her clients to address problems before they arise.  Loren has been recognized for her legal abilities by being selected as a Rising Star for the years 2010, 2011, 2013, 2014 and 2015, a distinction reserved for a small number of practicing, young attorneys.  She was also recognized as a "Forty under Forty" award recipient in 2014.  In the past, Loren was appointed and served as an investigator for the New Jersey XA Board of Ethics, evidence of Loren's high ethical standards.
Being actively involved in the community is an aspect that Loren considers to be her civic duty. Currently she is chairperson of the City of Bethlehem's Human Relations Commission; a board member for the Small Business Council; a board member for the Easton Area Chamber of Commerce and is an active member of the Board of Directors for the Women's Resources of Monroe County, an organization that is very near and dear to her heart.
Congratulations to Loren for this tremendous achievement!  She is a positive role model for all women and sets the bar for what all women aspire to be.  She clearly deserves to be included in Women of Influence, 2018.
---
Attorney Loren Speziale counsels businesses in all areas related to employment law including policies and procedures, employment agreements, benefits, and more.