Malcolm J. Gross Authors New Book on the Political History of Allentown
Malcolm J. Gross, Partner with Gross McGinley, LLP, is the author of a new book, Two Mayors and a Lawyer, depicting the significant role of the Gross family in Allentown history.  Published by the Lehigh County Historical Society, the book comprises the history of two powerful Mayors who thrived in Allentown from the 1920's and 30's into the Great Depression to the 1940's as well as during the economic boom in the 1950s and 60s. A book signing is scheduled for December 21, 2013 at 1:00 p.m. hosted by the Lehigh Valley Heritage Museum in Allentown.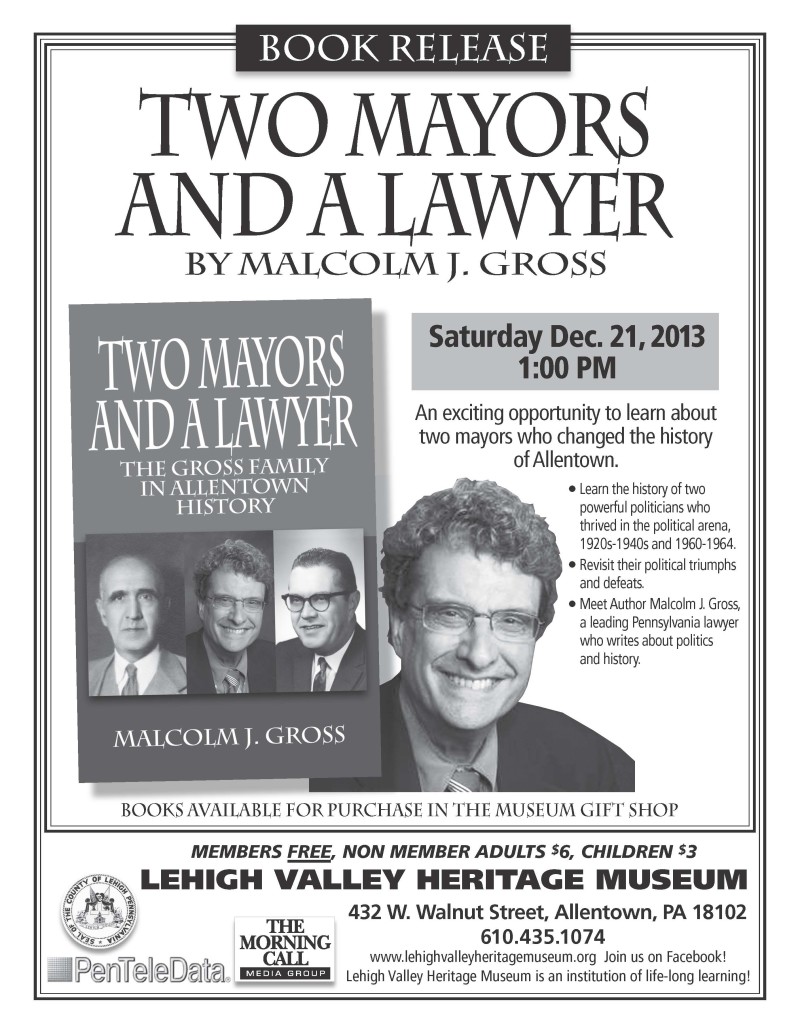 Malcolm Gross is a frequent lecturer on a variety of topics including history and law and has authored articles on a wide range of topics which have appeared in such national publications as Social Work, Case & Comment, and Communications and the Law.