Minimizing Risks of Litigation Against Your Business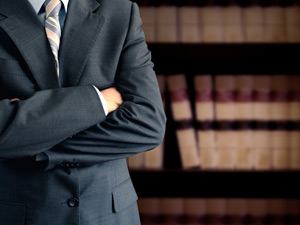 As a business owner, your primary focus is meeting the needs and expectation of your customers. In an economy where profit margins are slender, you may find yourself anxious to agree to the requests of your customers, whatever those requests may be.   However, it is precisely during these times that litigation is a serious threat to the viability of a business. Accordingly, minimizing the risks of litigation becomes imperative.
To maintain harmony between your business and your customers, the time is now to review and implement well drafted sales/services contracts, enact and implement record retention practices, adopt risk management policies and procedures, and review your insurance coverage. Annual reviews of these documents are essential. A solid contract that lays out the expectations and requirements of both you and your customer will often eliminate misunderstandings on both sides that may lead to future litigation. Silence on any material issue creates a high risk for misunderstanding and later dissatisfaction of a customer. Moreover, alternatives to litigation, such as mediation, can be cost effective, but should be clearly stated in any contract between you and your customer. Litigation is often costly, but the risks of litigation can be minimized through appropriate early planning.
---
Attorney Kimberly Krupka is a focused litigator, representing individuals and businesses before Pennsylvania State and Federal courts, as well as administrative agencies and local municipalities. As a member of the Medical Malpractice Defense group, she represents medical professionals and large hospitals and health networks in patient care matters and has extensive experience working with in-house Risk Managers and insurance personnel to efficiently investigate claims.  Kimberly likewise routinely represents corporations and individuals in a comprehensive range of civil litigation issues, ranging from negligence actions to contractual employment disputes.