PA Supreme Court Confirms Confidentiality of Attorney- Expert Communications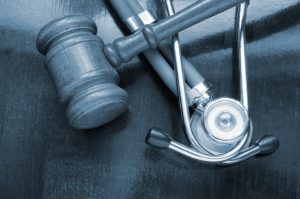 In cases of professional negligence (such as medical malpractice), each party is required to present at trial the opinions of expert witnesses.  Prior to testifying in the Courtroom, the expert must author a written report providing all parties with sufficient notice of the expert's opinions.  It is customary for the attorney and the expert to collaborate to perfect the content and style of the report before it is produced to opposing counsel.  A question has long existed as to the extent that such communications are protected by the Attorney Work Product Doctrine.  As reported previously, the Pennsylvania Supreme Court issued a per curiam opinion on April 29, 2014, affirming the Order of the Superior Court denying discovery of communications between attorneys and expert witnesses.  Barrick v. Holy Spirit Hosp.,  91 A.3d 680 (Pa. April 29, 2014).  However, as this was a decision of an evenly divided Court, many attorneys continued to worry as to whether future communications would continue to remain confidential.  In the event new Justices were sitting on the Court and the issue was heard again, the ultimate determination of confidentiality could change.
On July 10, 2014 the Pennsylvania Supreme Court approved an amendment to Rule 4003.5 making it clear that attorney-expert communications are not discoverable in Pennsylvania.  There is no longer a lingering concern as to whether communications will continue to be protected in the future.  Absent a Rule change (which would provide notice to all counsel), communications are clearly protected.
---
Attorney Kimberly Krupka regularly works with expert witnesses as a member of the firm's Medical Malpractice Defense Group.