Same-Sex Couple Denied Loss of Consortium Claim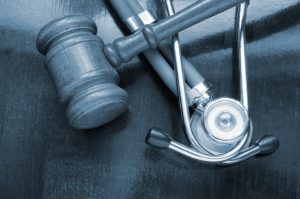 A Philadelphia County judge recently dismissed a loss of consortium claim raised by a same-sex couple in a medical malpractice case.
In Wolf v. Associates of Podiatric Medicine and Surgery, the plaintiffs, Tammy and Jesseca Wolf, filed a medical malpractice action against several health care providers, including Temple University Health System.  The case was premised upon medical care that was provided to Jesseca Wolf, after a metal object was left in her foot following surgery.  Additionally, Tammy Wolf, her domestic partner, asserted a claim for loss of consortium.  In Pennsylvania, loss of consortium is defined as the loss of family or marital companionship caused by negligence, malpractice, or some other wrongful act. Generally, in jurisdictions where the claim is recognized, the loss can be claimed by only married couples.
In support of their claim, the Wolfs argued that loss of consortium was recoverable because they share responsibilities for child-rearing, payment of expenses, maintaining a household, assisting one another, and comforting one another.  According to the complaint, Jesseca Wolf is the mother of twins who have been raised by the Wolfs, together.  Additionally, the Wolfs argued they have held themselves out as a married couple and have the reputation of being married.  Specifically, they have lived together since 1998, they exchanged matching rings in 2004, and executed a declaration of domestic partnership in 2007.
The defendants asked the court to dismiss the loss of consortium claim on the basis that Pennsylvania does not recognize same-sex marriages.
On July 24, 2013, Judge Gregory Smith issued an order which dismissed Tammy Wolf's loss of consortium claim, and also dismissed her as a party to the action.
It is expected that the Wolfs will seek permission to appeal Judge Smith's order.
Graig M. Schultz, a member of the litigation team at Gross McGinley, focuses his practice on all aspects of civil litigation, including medical malpractice defense.