How Did Schools Legally Close During the Coronavirus?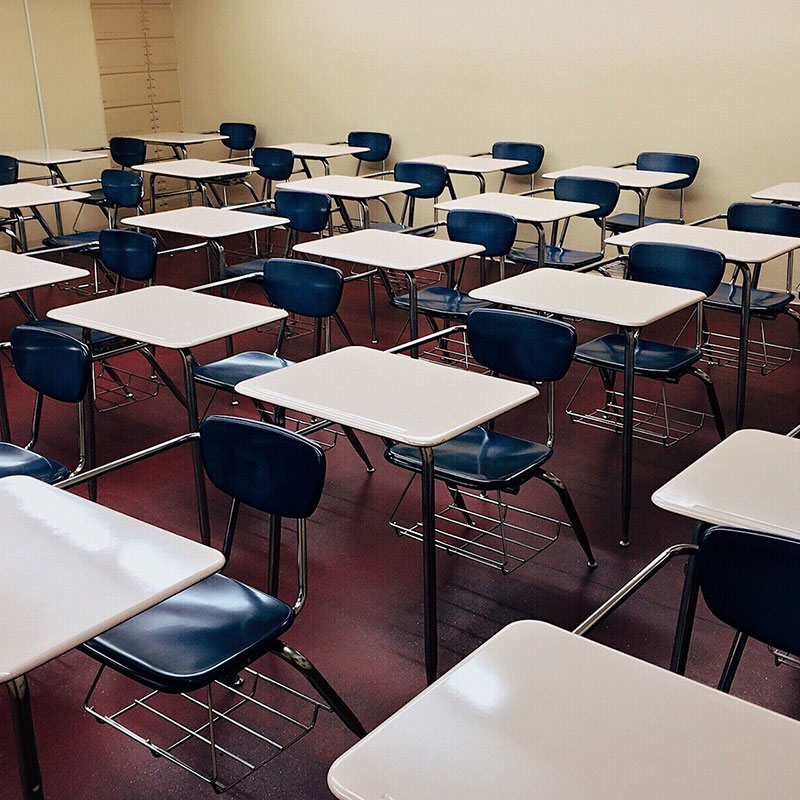 As public schools in Pennsylvania started shuttering their doors in March – first on a temporary two-week basis, and now permanently through the 2019-2020 school year – they have faced a number of issues going to virtual learning. Additionally, many residents and concerned parents have wondered how lawmakers and administrators were able to make these decisions while ensuring students met requirements to advance in their schooling. How were public schools able to make this transition and legally close during the coronavirus pandemic?
Meeting the needs of all students
For the Quakertown Community School District (QCSD), where I serve as a School Director, the administration was in the process of evaluating taking the District online when Governor Wolf closed the public schools on March 13, 2020 for two weeks. Because the administration in my School District had been proactive, every child from elementary school through high school was sent home on March 13 with a laptop computer for remote learning if that became necessary.
During the two-week shut-down, the schools remained "on break" due to the legal requirements of  the Free Appropriate Public Education (FAPE) provision that protects the educational rights of students with disabilities by the Rehabilitation Act of 1973 and the Individuals with Disabilities Education Act (IDEA).
Defining and upholding FAPE
FAPE is defined as an educational program that is individualized for a specific child, that meets that child's unique needs, provides access to the general curriculum, meets the grade-level standard established by the state, and from which the child receives educational benefit.
To provide FAPE to students with disabilities, public schools must provide students with specialized instruction, and related services, that prepares them for further education, employment and independent living. See 20 U.S.C. §1400(c)(5)(A)(i). For students with learning, emotional and/or physical disabilities, the IEP's often include one-on-one in-person therapy and/or learning programs, which are difficult, if not impossible, to maintain remotely.
Continuity of education, special education
By late March, it was becoming obvious that public schools may not reopen, and Governor Wolf announced on April 9, 2020 that all Pennsylvania schools will remain closed for the remainder of the 2019-20 academic year.
In an attempt to avoid legal liability under FAPE and the IDEA when offering online learning for the entire student population, QCSD decided not to require grading and to make participation in its online Continuity of Education Plan "voluntary".
Special education teachers will continue to focus on IEP goals when working with individual students, and students with IEP's can access teletherapy online; however, in-person IEP's will not take place.  Because not all IEP services can be met online, it remains to be seen whether these measures will avoid lawsuits from special education students after schools reopen.
Of note, Secretary of Education Betsy DeVos is apparently considering whether to recommend that Congress allow portions of the IDEA and FAPE be waived in response to the COVID-19 pandemic. At the time of writing this blog, no such recommendations or plans have been made.  While dealing with this unprecedented situation, several Superintendents have commented that they would like – and have not received – guidelines from the Department of Education.
Combating food insecurity
Another challenge faced by public school districts due to COVID-19 closures is ensuring that students on free or reduced lunch programs continue to receive food. QCSD arranged to have packed lunches for the week available for pick-up at the high school on certain designated days and times. Other districts have made similar arrangements.
What about school operating budgets?
The 180-day requirement for in-school instruction was waived by Act 13 of 2020, which was signed into law on March 27.  Additionally, Act 13 requires that all school employees that were employed as of March 13, 2020 be paid through the remainder of the school year. This includes staff such as janitors and food service personnel if they are directly employed by the school district. Residents, therefore, should not anticipate any decrease in school tax payments since the costs incurred by school districts have not decreased during the shutdown.
Another budgetary challenge that public schools will face this upcoming year is the reduced revenues that will undoubtedly result from the economic shut-down necessitated by the COVID-19 pandemic.
The challenge continues
While this blog outlines some of the recent laws and legal issues that public schools face during this challenging time, the emotional issues confronting students stuck at home are no less significant. Zoom classroom sessions, and lectures online, just aren't the same.
From my vantage point as a School Board Director, I have certainly been impressed with how the administration, teachers and staff have adapted and risen to the occasion to take care of students during this difficult time.
---
Attorney Jennifer Weed is a member of the firm's Medical Malpractice Defense Group, counseling hospitals and medical professionals in medical malpractice litigation and risk management matters. She also serves as a School Board Director for the Quakertown Community School District.