Third Circuit Upholds Asbestos Exclusion in Insurance Policy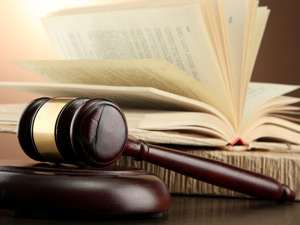 In a closely watched decision, the Third Circuit Court of Appeals unanimously overturned a decision of an Eastern District of Pennsylvania Court finding ambiguity in an excess insurance policy exclusion, relieving Travelers Insurance of a $36 million indemnity obligation. See Gen. Refractories Co. v. First State Ins. Co, 855 F.3d 152 (3d Cir. 2017).
At the heart of the case was litigation involving General Refractories Co. (GRC), a manufacturer and supplier of products that contained asbestos sold back as far as 1978. Over 30,000 lawsuits were brought against GRC and its various primary liability insurance policies were exhausted by 2002. GRC then tendered the claims to a series of excess insurers, including Appellant Travelers Surety and Casualty Company. The other excess carriers settled out of the litigation, leaving Travelers to be the only remaining insurer in the case. At the heart of the argument, Travelers claimed that it was not obligated to indemnify GRC in the remaining asbestos lawsuits, per language of an exclusion in the policy that provided:
"It is agreed that this policy does not apply to EXCESS NET LOSS arising out of asbestos, including but not limited to bodily injury arising out of asbestosis or related diseases or to property damage."
GRC argued that an ambiguity existed in the exclusion because 'asbestos' could be interpreted as both the raw material of asbestos or as asbestos containing products. GRC's suits involved asbestos containing products and not the "mining, milling, producing, processing, or manufacturing the raw mineral".
The District Court agreed with GRC and found that Travelers could not meet its burden to show that GRC's narrow interpretation was unreasonable. Accordingly, the Court ruled the exclusion unenforceable and ruled that Travelers must cover $21 million of GRC's losses plus over $15 million in prejudgment interest.
The Third Circuit reversed the lower Court unanimously, ruling that the term "arising out of," when used in a Pennsylvania insurance exclusion, unambiguously requires "but for" causation. The Court noted that "The provision plainly encompasses losses that would not have occurred but for asbestos or which are causally connected to asbestos. Pennsylvania law permits no other interpretation."
---
Attorney Adrian K. Cousens is an experienced litigator, representing insurance companies in insurance defense cases involving a wide range of matters involving commercial and individual insureds.