Trademark Protection: Unrise and Protective Measures Against .XXX Registration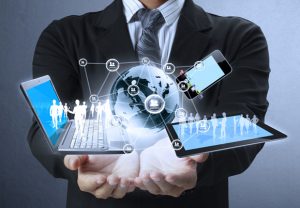 About a year ago ICANN (which coordinates the unique Internet address identifiers across the world) announced that it approved the creation of adult only content domains under the .XXX suffix. At this time ICANN released information that it would provide a mechanism for trademark owners to register their marks so that third parties could not register those marks under the .XXX suffix. In or around late Spring of this year, ICANN announced it entered into an agreement with a company called "ICM Registry" to manage the .XXX domain registration. Then, in July of this year, ICM Registry announced that it is providing owners of registered trademarks and certain intellectual property (IP) with two defensive registration options under "Sunrise" registration periods with respect to .XXX domains. Following the Sunrise period, there will be a "Landrush" period and then, finally, Generally Availability registration.
What is the Registration Process?
Sunrise Period
Trademark owners can preemptively and defensively elect to protect their trademarks by proceeding under "Sunrise A" or "Sunrise B". "Sunrise A" is the time between September 7, 2011 and October 28, 2011 that trademark or domain name owners within the adult entertainment industry –called the "Sponsored Community"– can apply to ICM Registry for a .XXX domain name. Sunrise A is aimed only at applicants within the Sponsored Community who wish to register their registered marks or domain names with ICM Registry to obtain a .XXX domain for the provision of adult entertainment content.
"Sunrise B" is the time between September 7, 2011 and October 28, 2011 that permits trademark owners who are not in and do not wish to be in the Sponsored Community to opt-out of the .XXX suffix by registering their trademarks with ICM Registry. Registration ensures that such trademarks will be blocked from registration with .XXX and that third parties will not register those names in .XXX. To register, trademark holders must complete an application and submit it to an established registrar; the registrar is then responsible for transmitting the data to ICM Registry. During this period, the non-Sponsored Community does not have the opportunity to defensively register domains that are not also registered trademarks.
At the close of the Sunrise Period, which is October 28, 2011, if no conflicting application by a Sunrise A applicant has been made, these names registered under Sunrise B will be reserved from registration and blocked from the .XXX suffix. A conflict arises if Sunrise A and Sunrise B applications are submitted for the same name. In such an event, both applicants would be notified. The Sunrise A applicant would then have the opportunity to either register the .XXX domain or withdraw its application in light of the Sunrise B applicant's claim. If the Sunrise A applicant chooses to register the name rather than withdraw its application, that company will be given priority to the domain over the Sunrise B non-adult industry trademark owner and then the burden is on the Sunrise B applicant to pursue an action to resolve the dispute. If two Sunrise B applicants apply for the same domain name, then ICM Registry will accept both applications resulting in a permanent block for the name.
A successful application to block a domain name by a single, qualified applicant by Sunrise B, and not subject to a competing application from an adult sponsored applicant under Sunrise A, will: (i) be designated as a "reserved-trademark" on the ICM Registry and (ii) obtain a domain name under .XXX that resolves to an informational page informing visitors that the name is unavailable. Registered names will be removed from the pool of domain names available for registration and future phases of the registry operation.
The benefit of registering trademarks during the Sunrise Period is that a successful Sunrise B brand-protection application will prevent anyone in the Landrush (discussed below) and General Registration (discussed below) periods from using the registered trademark as a .XXX domain.
Not all trademark owners are eligible. Only owners of United States trademark registrations or foreign equivalents valid as of September 1, 2011, may submit a Sunrise B application. The applicant must seek to block a name that corresponds to the entire text of its trademark or the complete textual component of a graphical or compound trademark. Certain variances are permitted for trademarks containing spaces or special characters that are not available for domain names. However, the Sunrise B application will block only the exact registered trademark, not misspellings or modified words.
Landrush Period
After expiration of the Sunrise Period there will be a "Landrush Period" of 18 days, from November 8, 2011 to November 25, 2011, to allow non-trademark members within the adult entertainment industry to register ahead of the general public. The only qualification for this period is that the application for registration be a member of the adult Sponsored Community. Applications for competing names will go to auction at the end of the Landrush Period.
General Availability Period
After December 6, 2011, the general public will be permitted to register trademarks and domain names, not previously reserved under Sunrise A or Sunrise B, on ICM Registry as a .XXX domain. Availability of .XXX domains shall be allocated to applicants on a first come, first served basis. It is strongly recommended that owners of any IP (not previously registered, either because the period was missed or the IP did not qualify), especially those not within the adult Sponsored Community, immediately register such IP, including domain names.
What is the Cost?
With respect to Sunrise B, the fee to apply to block a name is set by each individual registrar. Most major domain name registrars offer Sunrise B application services, and will charge between $200-$300 per registration.
What is the Benefit?
If your business is not within the adult entertainment industry, registration will keep your trademarks from being registered within the .XXX. The cost of registration, weighted against the cost in the event enforcement litigation is necessary to protect trademarks, justifies registration.
How can Gross McGinley assist you in protecting your rights in the .XXX?
If you have questions, contact one of our attorneys to quickly assess whether or not you should take action within the Sunrise B period to protect your intellectual property.