When is Medical Malpractice Criminal?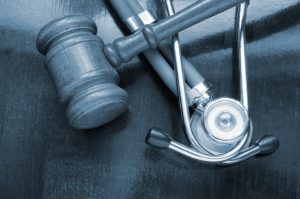 If the story of Christopher Duntsch is any indication, it's an extreme and rare circumstance. The Dallas County District Attorney set forth a case where a physician was knowingly placing his patients at risk, with several victims, and extremely unskilled performance. On top of repeated terrible performances as a surgeon, the Dallas County District Attorney added a dash of drugs and alcohol and a cryptic email message to convict this Texas neurosurgeon.
In July 2015, the Dallas County grand jury returned five indictments of aggravated assault and one indictment of harming an elderly person.  His thirteen day trial earlier this year focused on only one of those charges, harming an elderly person. Seventy-four year old Mary Efurd had to undergo a relatively routine surgery to fuse two vertebrae together. During the surgery with Dr. Duntsch, she lost a third of her blood and the use of her leg. When Ms. Efurd underwent corrective surgery a couple days later, Dr. Robert Henderson found hardware left in her soft tissue, a nerve root severed, another nerve root had a screw in it, and multiple screw holes in an area of Efurd's spine where they had no business being. The surgery was so bad that Dr. Henderson thought it was performed by an imposter, going so far as to fax a picture of Duntsch to his residency program to confirm he had been an actual trained physician.
The District Attorney's office presented a revolving door of surgeries gone terribly awry. The surgical misadventures included: a nicked vertebral artery and bone fragments from patient's vertebrae lodged in the nerves of his back; a childhood friend of Duntsch whom he paralyzed by slicing into one of the arteries running down his spine, causing massive bleeding; a microlaminectomy where Duntsch had sliced through one of the arteries alongside patient's spine causing the patient to bleed to death; a surgery where Duntsch removed a bone from an area that was not required by any clinical or anatomical standards, resulting in injury to the vertebral artery and brain death; and a surgery with a finally a misplaced incision, a cut into a patient's vertebral artery, and a retained sponge left in the soft tissue of the patient's throat.
The prosecutors argued that Duntsch had seventeen years of extensive training and research behind him and knew exactly what he was doing with all the patients whose surgeries he botched. A physician commented it was as if Duntsch learned how to do everything, so he could do the exact opposite.
There was also evidence of drug and alcohol use in his medical office. Lastly, the prosecutors introduced a long and rambling email to a colleague, to which Duntsch wrote in part, "I am ready to leave the love and kindness and goodness and patience that I mix with everything else that I am and become a cold blooded killer."
In the end, a jury returned a guilty verdict in four hours and Dr. Duntsch was sentenced to life in prison. Obviously, Dr. Duntsch is an extreme example.  One veteran district attorney turned defense attorney could never remember a physician being charged in Dallas County or anywhere in the country for that matter.
---
Attorney Michael J. Blum is a member of Gross McGinley's Medical Malpractice Defense Group, representing hospitals, health networks, and individual physicians in cases involving alleged negligence. In addition, Michael also represents individuals, executives, and companies in criminal matters.