Attorney Graig Schultz Selected to The Legal Intelligencer's 2015 Lawyers on the Fast Track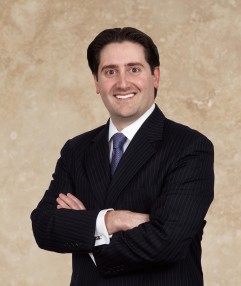 Attorney Graig M. Schultz was recently selected to The Legal Intelligencer's 2015 Lawyers on the Fast Track.  The 'Lawyers on the Fast Track' honor recognizes outstanding young attorneys across Pennsylvania for the work they are doing to help shape the legal profession.
The attorneys being honored have all navigated different paths to get where they are, but all have made great contributions to the legal community through their advancement of the law, leadership and pro bono efforts. Dozens of nomination forms and letters of recommendation were sent to a six-member judging panel composed of evaluators from all corners of the legal profession and the state. Only 40 attorneys throughout Pennsylvania, all under the age of 40, were selected.
Graig focuses his practice on all aspects of civil litigation, including commercial litigation, medical malpractice defense, insurance defense, personal injury, and utility law. He provides litigation support to small businesses as well as large corporations.  He has worked with private, public, and non-profit corporations within manufacturing, financial, service, distribution, building, and real estate industries, as well as municipalities.