Does my business need a liability waiver?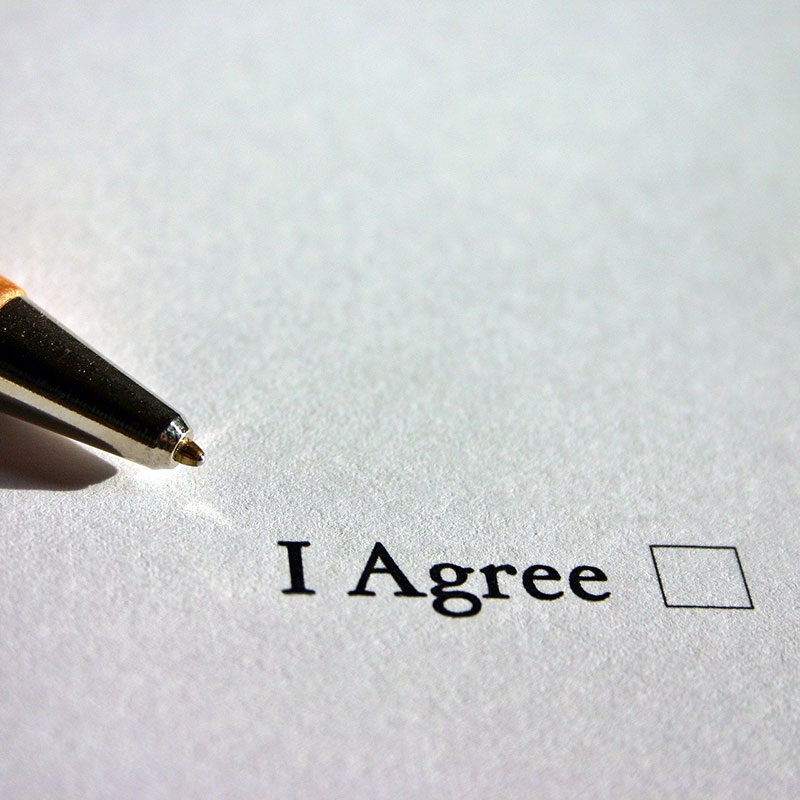 Liability waivers are not just for ski resorts, rock-climbing gyms, sky-diving businesses and the like anymore.  Through this coronavirus pandemic, liability waivers are now being seen in such places as your intake documents for a doctor's appointment, at your favorite restaurant or hair salon, and before going back to school.
We've all had this experience: When you walk into a business, you are greeted by a masked employee. You are asked to sanitize your hands. Signs are posted asking you to disclose any symptoms you might be experiencing and whether you or a family member has traveled out of state. You provide your name and contact information to assist with contact tracing. An employee might perform a temperature check. Then you are handed a liability waiver to sign.  This is now just a part of how businesses are moving towards a "new normal" in dealing with customers.
Businesses large and small are turning to liability waivers to try to protect themselves. But does a waiver really offer the protection that business owners think it does? How can a business owner be sure that the waiver a customer is signing is more valuable than the price of the piece of paper it's printed on?
What is a liability waiver?
A liability waiver is a contractual agreement between a releasor (customer) and releasee (business owner), in which the customer is waiving their right to sue and assuming all risks and responsibility for any injuries caused by the delivery of services by the business. Liability waivers can be used to shield businesses from liability claims or suits for damages from injuries that were caused by the business's negligent acts.
The specifics of each liability waiver vary depending on the nature of the business.  However, in light of COVID-19, we are now seeing a wider use of these waivers in an attempt to protect businesses from liability for guests and customers contracting the virus, regardless of the nature of the business.
Enforceability varies state by state
Are waivers enforceable? The answer to this question varies state-by-state and depends on the type of claims made. Waivers must follow the specific requirements determined by state law, whether through statute or in case law. For business owners, knowing whether a waiver is effective means knowing your state's law.
In Pennsylvania, the courts have generally enforced liability waivers for negligent conduct, except in cases of intentional, reckless or grossly negligent conduct. Negligence involves unsafe conditions caused by a business's failure to exercise "reasonable care" through unintentional acts (or failure to act). This is in sharp contrast to gross negligence which consists of willful or intentional disregard for the customer's safety despite a known hazard, such as a business's failure to take any steps to mitigate the risk or protect its customers. For example, a business owner who does not follow any Centers for Disease Control (CDC) guidelines and ignores public orders to wear masks could be found to have acted recklessly or grossly negligent.
In states that enforce liability waivers, many do so only if the waivers meet certain criteria. The following factors are typical examples of what a court might look to when determining if liability waivers are enforceable:
Clear Language – A waiver that is clear in stating that customer is releasing the business from all liability including from claims or negligence.
Conspicuous terms – A waiver that is clear and obvious and does not use complex language that cannot be understood by the average person.
Signed and agreed to by customer – Waivers should be signed. Where a waiver is signed by a minor, they are unenforceable as they are legally incompetent to enter a legal contract. Waivers signed under duress or illicit pressure may also be unenforceable.
As it relates to COVID-19 liability protection, the United States Senate sought to enact legislation, SAFE TO WORK Act, to protect businesses from civil liability for COVID-19 exposure; however, that legislation has failed to advance.  There are also a number of states that have considered, are considering, or adopted legislation to provide COVID-19 liability protection to businesses. While some states have enacted limited liability protections, the vast majority of businesses are exempt from those protections. For instance, the Pennsylvania legislature is considering such legislation but that legislation remains pending.
Waivers from employees
Generally, a liability waiver is not used in the context of the employee-employer relationship.  Since all states have a system for workers' compensation that typically provides a remedy to injured workers, a worker's right to take advantage of this system cannot be waived as it violates public policy.
Encouraging employees to sign waivers raises additional questions as to whether the employer is following COVID-19 safety workplace guidelines and its obligations under the Occupational Safety and Health Act.
Go one step further
A business should not assume that a waiver will allow it to entirely avoid liability. In the era of the COVID-19 pandemic, waivers have not yet been tested in court for COVID-19 related claims. We expect these waivers will be widely challenged across the country as lawsuits pile up. Attorneys bringing these claims are likely to point to public policy, arguing that a once-in-a-lifetime pandemic justifies that waivers be unenforceable.
Business owners should be prepared in the event a waiver is deemed unenforceable. It is still advisable for businesses to incorporate liability waiver into their safety protocols as these documents articulate the risks customers face. The goal is to establish that customers are aware of and willingly accepted those risks and in turn, the business must do its part to hold up its end of the bargain, by implementing best safety practices and procedures for preventing transmission of the virus. This includes keeping track of and following the latest developments and guidelines issued by the CDC, state and local government, as well as industry-specific guidance applicable to that business's industry. Doing so will place the business in a position to minimize business risks arising from the COVID-19 pandemic and could serve to have a deterrent effect and discourage the filing of claims in the first instance.
—
Ultimately, every situation is unique. Customers, employees and event goers all want to be and feel safe when visiting your business or event. There are circumstances where a liability waiver may benefit your business. Please consult with legal counsel to discuss.
Attorney Loren Speziale collaborates with business owners and human resource professionals, providing legal guidance for a wide variety of operational and personnel matters.