Five Ways to Protect Your Family Through Estate Planning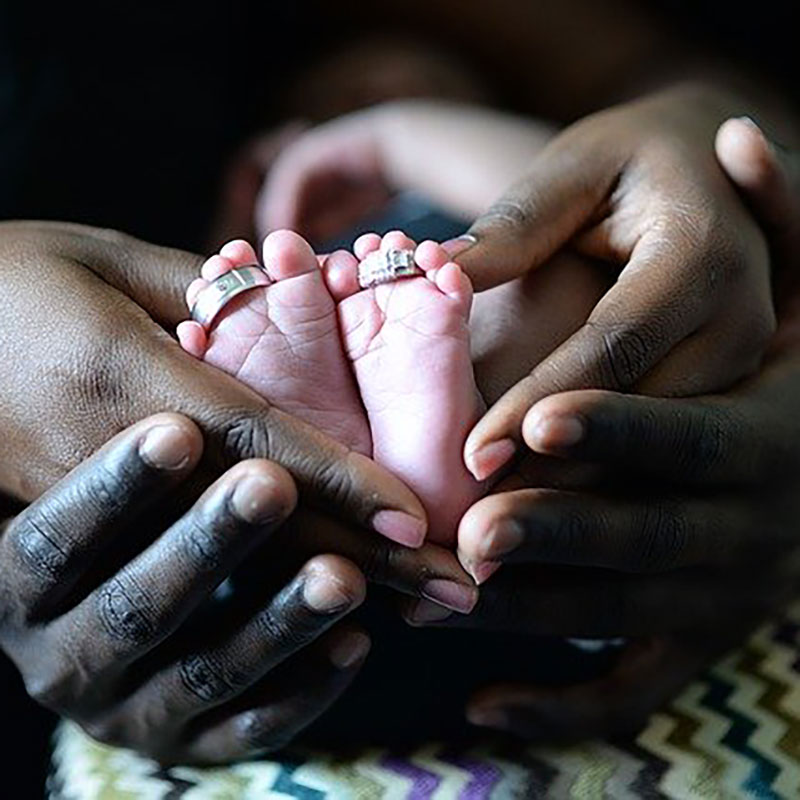 You and your spouse are established, full-time working individuals who decide to have a family. Life is busy, full, and now complete with a bundle of joy filling your home with diapers, toys and the latest baby gear. While it's obvious what's keeping you up at night is a tiny human looking for a 2:00 am feeding and diaper change, something else may be on your mind – your estate plan, or lack thereof. Do you have the legal documents in place to protect what matters most? Stop losing (extra) sleep at night – here are a five ways to protect your family through estate planning.
1) Choose a legal Guardian
If you and your spouse tragically die before your child is 18 years old, the court will appoint a Guardian that the court deems to be in the best interest of your child. How will the court know what is in your child's best interest? The court will review several different factors. One of those factors will be the person that you nominate in your Will to be your child's Guardian.
Having a hard time deciding who you would want to be your child's legal Guardian? Consider these tips.
To ensure your wishes are followed and your child is raised by someone of your choosing in your absence, update your Will to include a legal Guardian.
2) Do not ignore the intestacy trap
In addition to naming a legal Guardian in your Will, a Will also determines how your assets are inherited. If you should die without a valid Will, this is known as dying intestate ("without a Will"). If you die intestate, Pennsylvania's intestacy laws will dictate how your assets are distributed upon your death. You may assume that your assets will automatically go to your spouse if you die without a Will. If your spouse is not a joint owner on your accounts, then you'd be incorrect.
According to Pennsylvania's intestacy laws, your assets would be divided between your spouse and your children. Any inheritance for a minor child would be managed in a custodial account for your child's benefit until the child reaches the age of 21, but those custodial accounts are subject to certain restrictions. Your surviving spouse would not be able to use those funds in custodial accounts for childcare services because childcare services are arguably for your spouse's benefit, not your child's benefit. Additionally, your surviving spouse would be unable to invest the funds in a 529 account, where the funds may be able to grow tax-free for future educational expenses.
Ensure that your Will properly reflects who you want to inherit your assets so that Pennsylvania's laws don't make that decision for you.
3) Utilize a trust for your children
As noted above, Pennsylvania law allows your child to use the assets inherited from you for any purpose as long as he or she is at least 21 years old. Are you comfortable with the idea of your child having access to a large inheritance at that age? Are you confident this will have no impact on their ability to establish a career path and become a productive member of society?
Depending on the value of the inheritance, you may want to consider establishing a Trust for minor children. A Trust allows you to dictate how old your child must be before he or she can use funds beyond reasonable expenses such as tuition, books and educational supplies, medical costs, rent, groceries, and clothing. Appointing a Trustee to manage the funds for your child empowers that Trustee to manage the funds and make distributions for your child's benefit.
A Trust can easily be incorporated into your family's estate planning to help ensure your child's financial future is secure.
4) Update your beneficiaries
When you established a retirement plan at work or an IRA through a financial institution, you would have been asked to complete beneficiary designation forms. Similarly, if you have any life insurance (whether through your employer or purchased through an insurance agent), you would have been asked to complete beneficiary designation forms. These designation forms determine who will inherit those specific assets, without any regard to the terms of your Will.
Therefore, it is important that you also review and update your beneficiary designations after a birth of a child to ensure that your newborn is acknowledged in these beneficiary designation forms. You may consider naming your newborn directly as a beneficiary.
However, if you decide that a Trust may be a better tool to manage your child's inheritance past the age of 21, then you'll want to ensure that the beneficiary designation forms identify the Trust rather than your child as the recipient of the assets after your death. You could simplify the process and simply name your Estate as the beneficiary so that your Will governs the distribution of everything, but this type of simplistic planning comes with traps in the form of unnecessary probate fees, attacks from creditors, and potentially higher taxes.
To avoid unnecessary confusion and secure your retirement benefits and life insurance proceeds for your child and any Trust you've created, be sure to name proper beneficiaries.
5) Establish a Power of Attorney
A Power of Attorney is an essential document for anyone's estate plan. For a parent of a young child who is financially dependent on you, your Power of Attorney should address "gifts" that you would want to be made to your children if you cannot write the checks for their expenses. In this document, you should strongly consider giving your Agent the power to "make gifts" and use your assets to provide for your family. Without such a specific power expressed in your Power of Attorney, your Agent is limited to using your assets for your own personal benefit.
Have the peace of mind that your child's day-to-day financial needs are supported by someone you trust, and ensure that your Power of Attorney addresses your children's dependency on you.
—
Many new parents lack the energy to create or update their estate plans. It's a process that takes time you feel you may not have. However, even focusing on these five elements with an experienced estate planning attorney will prepare your family for the worst, so that you can live your best moments right now.