Can I Get Pulled Over for Violating Coronavirus Travel Restrictions?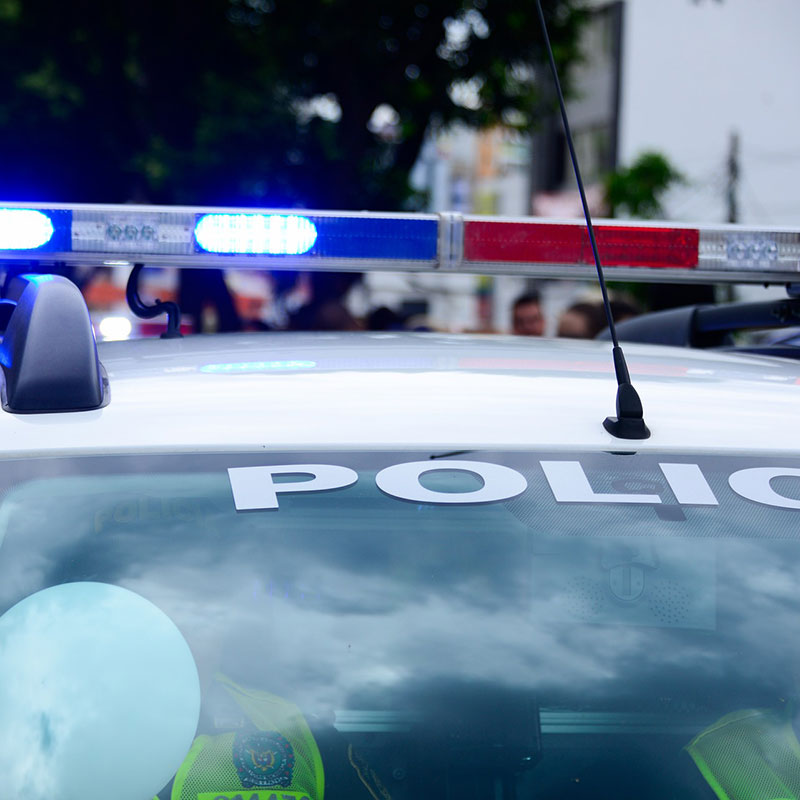 It's 2021 and we are still adapting to the changes brought about by the coronavirus. As vaccines roll out around the world, many countries continue to have travel restrictions in place to help control the spread. Right here in Pennsylvania, residents choosing to travel out of state, as well as out-of-state visitors, are asked to be tested for COVID-19 and self-quarantine upon their return.  One of the legal falsities that continues to circulate around the virtual water cooler is the misunderstood role of police officers in enforcing Governor and Secretary of the PA Department of Health's orders. You may be wondering, can I be pulled over for traveling while coronavirus restrictions are in place?
Is it enforceable?
On January 6, Pennsylvania State Police announced their officers would be distributing flyers regarding the December 9, 2020 Order. While Governor Wolf specifically used the term "enforcement", his order did not clarify exactly how this would be applied to those disobeying. Along with the flyers, PSP officers may enforce the guidelines through citations on a case-by-case basis.
For the past several months, especially during PA stay-a-home orders, it has been suggested that police officers were permitted to pull people over merely to question where they were going to or from to determine if they were engaging in non-approved travel under the coronavirus stay at home order. Contrary to the rumors, this is incorrect.
What is reasonable suspicion?
In Pennsylvania, a police officer can conduct a traffic stop of a vehicle if the officer has reasonable suspicion to believe that a violation of the Vehicle Code has occurred, 75 Pa. C.S. § 6308(b). Comparably, this is a lower standard to probable cause, which is required for an arrest.
The reasonable suspicion necessary for a stop, which must be viewed objectively in light of the totality of the circumstances, can range from an officer observing a vehicle crossing the center line to potential criminal activity. Regardless, the reason for the stop must be for an articulable, investigatory purpose relevant to the suspected violation. Com v. Feczko, 10 A.3d 1285 (Pa. Super. 2010).
Have the PA travel restrictions changed standards?
Even now, these standards remain unchanged. Police officers throughout the Commonwealth have indicated that they will not be pulling drivers over to investigate quarantining and testing compliance.
However, once an officer pulls a vehicle over for an articulable, reasonable suspicion of a violation of the Vehicle Code or criminal activity, it is common for the officer to inquire as to where the operator of the vehicle was traveling to or from. Through these conversations, if it is determined that the operator is violating the travel restrictions, penalties may apply.
There are exemptions in place for work, medical necessities, military and pass-through transit.
No need to challenge the standard
So yes, you can get pulled over while the COVID-19 travel restrictions as in place, but there must be reasonable suspicion to do so, based on pre-pandemic conditions noted above.
This information is ever evolving and hopefully temporary, though the legal implications arising from these unusual circumstances could be far reaching.
While police officers will not be actively searching for state crossing rebels, our advice is simple; keep your current adventures within the Commonwealth, or at the very least, ensure you have obtained and documented negative test results prior to traveling.
UPDATE: This blog from April 2020 regarding getting pulled over during a coronavirus stay-at-home order was updated in January 2021 to reflect new travel restrictions facing Pennsylvanians. 
---
Litigator Robert Campbell is a member of the firm's Criminal Defense team as well as Gross McGinley's Medical Malpractice Defense Group.