The MCARE Act is Leaving its Mark in Pennsylvania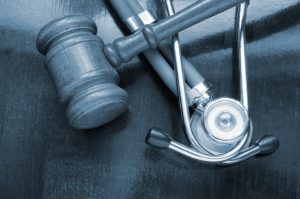 Medical Malpractice Defense Legal Update: The MCARE Act is Leaving its Mark in Pennsylvania by Graig M. Schultz
On March 20, 2002, Pennsylvania's Medical Care Availability and Reduction of Error ("MCARE") Act was signed into law. The MCARE Act contained significant reforms concerning the filing of medical malpractice lawsuits in Pennsylvania.  Namely, the MCARE Act added provisions concerning patient safety and reporting, medical professional liability informed consent, damages, expert qualifications, and limitations of actions and medical records.  These measures were enacted with the hopes that, by reducing the number of medical errors, the annual cost of physicians' medical malpractice insurance would, in turn, decrease.
According to data from the Pennsylvania Insurance Department ("PID"), the MCARE Act is achieving its intended goals. Read this legal update to discover how.
Graig M. Schultz, a member of the litigation team at Gross McGinley, focuses his practice on all aspects of civil litigation, including medical malpractice defense.